Lord Parshvanath Foundation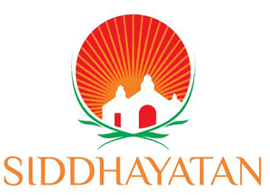 Lord Parshvanath Foundation, a family run Charitable Trust of the promoters of Arissan Group, is developing a 240 resident capacity old age home named 'Siddhayatan' for Jains. Located at Madhuban, Shikharji, Jharkhand, a major Jain pilgrimage destination and considered one of the most sacred places for Jains in the world, 'Siddhayatan' is governed by values of Sevabhav. Spread across 2.75 acres and surrounded by the holy Parasnath Hill, 'Siddhayatan' is lush with beauty and provides its residents with perfect blend of Physical,Social, Environmental and Spiritual Wellness.
AVI has consulted LPF in concept development, design planning, Bill of Material & operational planning for developing a 158 units Old Age Home (Care Home) at Shikharjee, Jharkhand. The project has been conceptualized with the vision of creating a world class caring and living experience for elders who are looking for long term care. The Home would be at par with International standards and would have Independent Living, Assisted Living and High Dependence Care. The project is proposed to be run on a charitable basis.
The construction at site is in full swing and the project details can be seen on their website
Website: www.siddhayatan.in/