HIBISCUS
PROPERTY DETAILS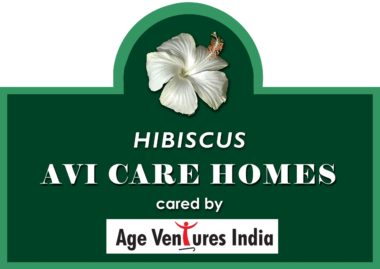 Located in the green belt of Gurugram, Haryana has an exclusive 23 rooms. Each room and bathroom is readied to render elderly care needed in different stages of golden years like Grab bars, Guide rails, seat raiser and shower seat in wash rooms. Each room will be customised as per need of residents with bed caddies, adequate sized bedside tables, panic alarm, wardrobes, an easy chair to lounge in the room, an intercom, a writing desk and your personal TV to name a few.
AVI Care Homes are all about staying in your home with privacy, dignity and comfort. It is your Home with 24hrs medical and operational team on the side always ready assist help to make our residents feel loved, secured and well taken care off. It is assisted living with a difference, it offers full time assistance/service delivered by a team of bright beaming with confidence 24 X 7 hrs professionally trained nursing staff.
Hibiscus Gurgaon, Haryana, comes equipped with a medical room, a physiotherapy room, a steam bath, a lounge for spending your time watching a movie or, almost all indoor games, a reading corner, a waterfall courtyard cum sensory garden, a cosy dining hall serving specially curated meals, soft lilting music through the common spaces and adequate walking spaces.
ADMISSION PROCESS:
Kindly send us your interest and we will send a simple document to get to know you.
We will schedule a mutually convenient time for your visit along with someone from your family for a chat with our team.
During the visit you can assess your comfort level as well as our team can evaluate your needs and requirements and both are able to understand each other
We jointly assess the need and will respond with our assessment and the request you to confirm when we can be privileged to host you with us.
We understand it is a question of comfort and therefore you need time to conclude. So, we do expect your revert in 5 days time
We meet soon after your confirmation next to conclude your new Home, room and documentations. We discuss your personal needs and once fiscal closure takes place we take 3 days to get the room ready as per your exacting requirement.
We eagerly wait for your arrival and your home warming.
You are the purpose for us being there
CONTACT
FOR YOUR REQUIREMENT OR REQUIREMENT OF YOUR DEAR ONES PLEASE CONTACT
AGE VENTURES INDIA
F-582 FIRST FLOOR LADO SARAI NEW DELHI 110030
Email id – marketing@ageventuresindia.org
Telephone No. – 78349 89215, 011 – 45661935
DISCLAIMER
AVI Care Home is not a hospice or a nursing home. It is a home for elderly needing assistance with their living and meeting daily needs. Neither is it a Guest house offering daily renting facility, or a de addiction center.
All pictures are for representative purposes and actual may or may not resemble the photos used here.
Anything contained in the website cannot be held as a legal document, this is a site to convey the service on offer and the intend to serve the needs of the elder citizen. The exact terms would as contained in the lease deed.

sac 999322, SAC 999322, SAC999322, sac 999322 in india,Best Senior Citizen Care Home Delhi, India,Best Dementia & Elderly Care Services,elder care homes in delhi,elder care homes gurgaon,gurgaon senior care homes,Assisted Living Homes in India,Senior living societies,NNRC senior citizen homes ,NCR senior care homes,Private Senior Living,Best Assisted Living and Senior living Facility in Delhi NCR,emoha elder care home,Home Elder Care,Senior Citizens Care Delhi,Elder Care home Membership Plans & Packages in India,trained nursing care staff, our certified Care Managers,ncr best senior care homes,best elderly are homes in india,Care home for senior citizens in delhi,Care home for senior citizens in ncr,Care home for senior citizens in gurgaon,elderly care homes,dementia care homes delhi,senior care homes near me,care home for elderly,elderly care home service in india,Home Care for Elderly Patients,Senior Assisted Living Care Homes,Homes for Seniors with 24×7 Medical Support,Dementia Care for Elderly Homes in Gurgaon,Senior living homes in India,Comfortable Retirement Homes,Best place to live after retirement India,Home care services for COVID patients in Ghaziabad,Patient Care Services in Ghaziabad,Best Home Health Care Services for elders In Delhi,care homes for senior citizen,Elderly Care Service at Home,Senior Living Home For Parents,luxury old age homes in india,luxury old age homes in gurgaon delhi ncr