AVI CARE HOMES
Let our family take care of yours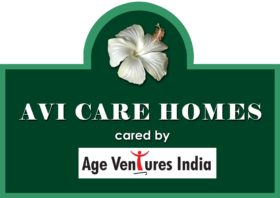 AVI Care Homes is a home away from home. It is the place to come when you want to lead life at your own pace, do your own thing at your time and let the years roll by in remembering the years gone by.
A life when the mundane task of housekeeping, security, arranging meals become secondary.
A life when special curated meals, medical and care and what else comes just when required even before calling or pressing a button.
A life of carefree abundance, that allows time to drift. Bask in the memories amidst new found friends.
SERVICES ON OFFER
The full care facility offers
Independent care
Dementia Care
Parkinson care
Respite Care and
Post surgery recovery
Post Covid Care
Our Affordable prices mean clients receive value for money and we can tailor our extensive range of services into package that is as individual as you are.
Hibiscus AVI Care Home, Gurgaon also offers limited day care center facility with a personal bed to laze on or afternoon nap. Day care facility starts from Breakfast to evening tea.
As an organisation, we understand all individuals have their own personal likings and dis likings. It is our endeavour to meet those to the maximum, so that you always feel your in your home.
As we offer full time care and are housing medical care staff, based on individual merits and human consideration, we do offer care accommodation for limited numbers of post-surgery recovery but not for less than 1 month.
FACILITIES AND AMENITIES
OUR PRICES ARE DESIGNED TO HELP YOU MAKE AN EASY DECISION

dementia care homes in india, dementia senior care homes in Gurgaon,Senior Living Home For Parents, Senior Care Homes in NCR Gurgaon delhi, Parental Care homes in NCR,Best Dementia Care in India located in Bangalore, Dementia Care, Schizophrenia Care, sac 999322, SAC 999322, SAC999322, sac 999322 in india,elder care home in gurgaon , elder care homes,care homes for elderly,Care home for assisted living in delhi ncr,Care home center for the elderly,Assisted living care home for dementia, parkinson, long-term care facilities for dementia patients,Pre and post operative health care center for elderly,Premium assisted living care home,Age Ventures India Care Home for seniors, AVI Care home Gurgaon,Elderly Care home in Delhi Gurgaon NCR,best senior care home in india,Care home for elderly,senior care homes for dementia,elderly care homes at delhi,Senior Citizens Care Delhi ,adult day care home,Elder Care Homes for India's Ageing Parents,cost of elder care homes,elder care homes in ncr,Dementia senior care homes in India,Dementia care homes Delhi for seniors,senior care homes ,senior day care homes in delhi ncr gurgaon,senior and assisted living,care home for elderly,best care home for elder in ncr delhi,Elderly Care home in ncr,care homes in india