Silverglades Retirement Home – Melia First Citizen
Social & Recreation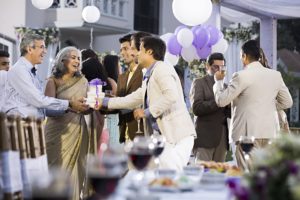 Hobby Clubs – Personnel would be available to teach hobbies like pottery, painting, etc. to the Residents as per schedule.
Group Outings – Group local outing to be organized as per schedule.
Movies – Appropriate numbers of screening of movies would be arranged at the Complex as per schedule.
Indoor Games – Indoor games and other old age friendly games would be arranged for the benefit of the residents as per schedule in the large club of the township.
Music Room – Residents can also enjoy watching Television in the lounges / designated sitting areas as per schedule.
Television / Cable Viewing – Residents can also enjoy watching Television in the lounges / designated sitting areas as per schedule.
Library, Magazines and Newspapers – Residents would be able to read various magazines and newspapers at the common gathering areas like lounge cum TV room and in the larger club of the Melia.
Transportation Services – Scheduled Transportation services, to and fro for designated places as per pre-determined schedule shall be provided on rotational basis.
Discourses and lectures – Arrangements would be made for regular Discourses and lectures which will be held in the common gathering rooms as per schedule Internet
Guest rooms / accommodation – As part of the larger club there will be guest rooms and would be made available on first come first basis based advance booking However the use of such facility shall be charged separately.
GD Goenka University, Sohna, Haryana – The GD Goenka University campus is set on 60 acres with the ancient and picturesque Aravalli hills for a backdrop. GD Goenka University is guided by the philosophy that new thinking in the areas of teaching, learning, research and training are pivotal to making students tomorrow's leaders and giving them a world view. The University has School of Architecture & Planning, School of Communication, School of Engineering, School of Hospitality, School of Humanities & Social Science, School of Law, School of Management etc.
A detailed MOU has been concluded with the University for exchange of knowledge, mentoring of students, research etc wherein senior citizens can share and enrich students with their experiences.
retirement home in gurgaon,Hibiscus AVI Senior care homes Gurgaon,Senior & Assisted Living,Elderly Care Services in Gurgaon, Delhi ,Elderly Care Home In Delhi Gurgaon, assisted living Gurgaon,elder care homes,Senior Living Homes, Faridabad – Best Assisted Living Homes,Senior Homes in India,Senior Citizens in NCr,Retirement Communities in North, West and East India,
High class Amenities – Luxury Retirement Homes