GEMS Group Retirement Home – Senior Estate
Well Being
Physiotherapy and Fitness Services – All the communities supported by AVI shall have a well-equipped physiotherapy and a fitness centre. Qualified physiotherapist along with assistants would be available to assist the occupant / residents with their physiotherapy and fitness needs part of the day. In Senior Estate it is in the ground floor of the main building.
Yoga Classes – Provisions has been made to arrange yoga classes on specific days as per schedule.
Personal Care Service – Provision is there for providing special assistance like:
Assistance with personal – bathing, showering, shaving, tooth-brushing, toileting, dressing etc.
Medication Control
Continence Management
Help with eating and drinking
Mobility assistance including using specialist equipment
These services are provided by a care giver under the guidance of a nurse. These services are charged extra on per hour basis. These services are normally given on the recommendation of the comm unity physician.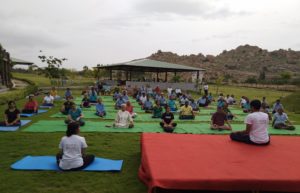 Personal Support Services
Where required by an individual and on advance intimation help in personal service are available
Helping with reading and writing letters
Bill desk for payment of various utility bills
General House hold management
Facilitating contacts with family and friends
Escort to and from social events, GP / Hospital appointments etc
Retirement homes in india,Senior Living in India,Elderly care homes delhi india,Senior citizen home in Bengaluru,Retirement home in Delhi NCR,Senior Citizen home in Gurgaon,Antara Care Homes,Elderly Care Services in Gurgaon,Retirement home in Delhi NCR,Care home for assisted living in delhi ncr,Care home center for the elderly,Pre and post operative health care center for elderly in NCR,assisted living center in India,Assisted Living Options Near Me,Senior Citizen Gated Community in India,assisted care homes in ncr,senior day care in gurgaon,senior day care near me,Antara Residences For Seniors,Residential Elder Care Homes in Gurgaon,Best senior citizen project in ncr ashiana for the elderly,senior care communities in india,Retirement homes for senior citizen ncr,best retirement homes,Top 10 Active retirement communities in india,Senior Citizen & Retirement Communities in India NCR, Active Adult Senior Living,senior citizen living homes,assisted living facilities nearby,care home for elderly,best retirement scheme,Retirement homes for senior citizen india,assisted living communities,independent living apartments,seniors accommodation,assisted living senior housing,affordable assisted living facilities,retirement home in india,elderly care home in india,senior care home in ncr,senior care home in NCR delhi gurgaon,care giver in ncr delhi ,top retirement communities in NCR India,retirement living in india,antara senior living noida,senior living residences in delhi,Elderly Care Service at Home,retirement home in ncr,senior living homes,senior citizen living communities,assisted living dementia care homes in NCR,luxury senior living communities,assisted living facilities nearby,Retirement homes for senior citizen india,independent living apartments,senior living residences in delhi,senior citizen living communities,elder care assisted living,NCR senior society,Retirement home in Jabalpur,Independent Living Apartments,12/24 Hours Caregivers at Home,Patient Care Services in Delhi , Senior Caregiver Agencies,24*7 Trained Caregivers – Trained & Verified Caregivers,Senior caregiver agencies near delhi,Elder Care Services – Gurgaon & Delhi,Elder Care Post Knee Replacement Caregivers,Assisted Living in India,Senior Assisted Living Care Homes,Premium Assisted Living Homes,Senior Citizen Gated Community India