Parkside Retirement Home @ Brigade Orchards
Dining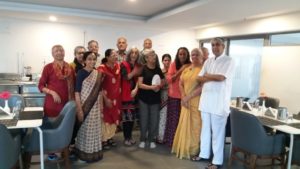 Common Dining Services – Residents have an option to select dining package compromising all three or any one meal. In order to build community participation and interaction one (1) meal a day in the communal dining is recommended. All menus comprise of nutritionally balanced meals. Efforts are made to offer special meals on festivals and holidays.
Lunch is a most sought after meal.
The meals are served from two separate kitchens a veg and non veg kitchens.
Optional / Additional meals available at suitable notice and at extra cost.
Tray service if recommended by the Community Physician on nominal additional delivery charges.